This meditation's general program is run at the main center located in South Korea, as well as in all the other local centers around the world. This is the fundamental program for everyone to reach the ultimate goal of one's life: to become complete. The entire program consists of 8 levels and holds guided sessions every day.
The meditation program is open to the public, and everyone regardless of age, gender, occupation, ethnic and cultural background can practice this method of subtraction. Everyone comes out from their stress and burden through the subtraction method and eventually comes to live in the true world in everlasting happiness.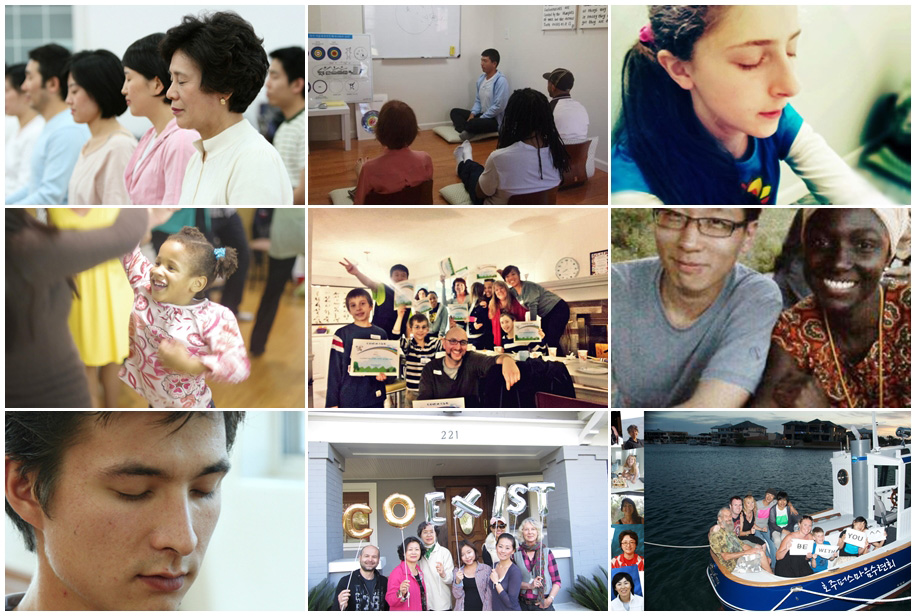 The youth camp is specially designed for elementary, junior high, and high school students. The youth camps are run every summer and winter vacation for a period of 3 weeks. Meditation youth camp is the best personality development program and more than 16,000 students have participated since 1999. A total of 26 camps have taken place (as of 2012 December). Over 1,000 students, on average, join the youth camp every vacation, along with 200 teachers who have completed the whole meditation course. Students are allocated to different groups by age and meditation level, which enables them to subtract the false mind in the most efficient and fun way.
The youth camp runs a variety of programs, including this meditation activities, field trips, club activities and experiential activities, which create the best conditions for the children's mind to concentrate on subtraction. Through the youth camp, the children find the true purpose of life by recovering their original nature; therefore, they come to appreciate the world and others, and improve their self-esteem, confidence and relationships with others such as family members, teachers and friends.
The youth camp is an essential program for children to grow up righteously so that they become responsible and valuable members of society.
Meditation Youth Camp provides total education that guides students to achieve human completion by establishing the righteous values and to live with the mind of the broad Universe.  
If one lives knowing and becoming Truth from one's early age,
one can lead the best life and the happiest life.
One who knows the ways of the world is a true person.
- Woo Myung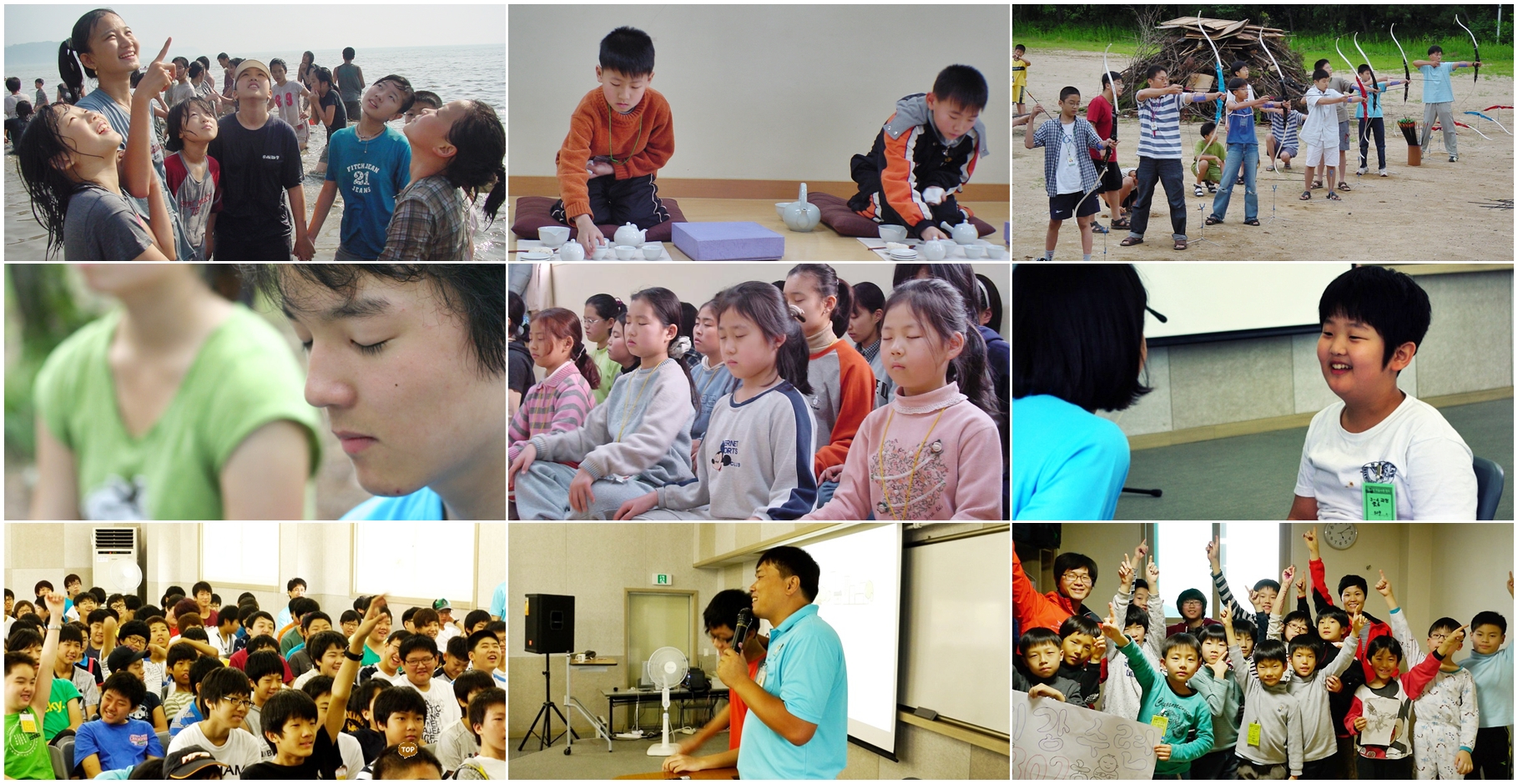 This meditation teachers' training course is essential to educators who play a leading role in guiding students to become righteous people. This course is held every summer and winter vacation, for a period of 1 week. The course only covers up to level 1, and thus teachers find their true selves within a week.
Starting in July 2002, more than 2,000 teachers have participated in the training course. Not only is the training course during the vacation, but the training course is offered during school semesters too; teachers participate in the course at the selected local centers after school.
Meditation teachers' training course is a practical and persistent program which could be applied to the personality education at school site. It is a reputable systematic program. The Meditation Teachers' Association is in charge of the training course for teachers, and they strongly believe that the happy minds of teachers and students are the foundation of personality education.
Teachers come to see all students as equally valuable and are able to lead a class more harmoniously and peacefully. Upon completion of the training course, teachers become happier, more open-minded, and more responsible individuals, which in turn positively affects the general class environment and learning in environment for students.
In addition, this meditation has been officially approved as the institution for teachers in-service training by the department of education in Daegu City. It has been also approved as the institute of Edu-Healing (healing through education).
As this meditation is a designated institution by the federal department of education, it is quite reputable with great public confidence. Accordingly, training credits are taken into account and training expenses are funded by the department of education (depending on the province, the percentage of funding varies: it is fully funded or up to 70%).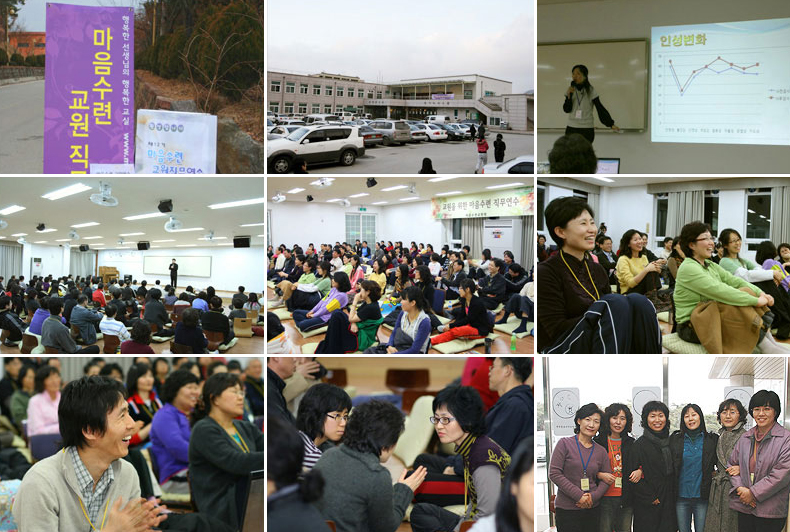 University students' camp was first held in July 2004. It was and still is a one-week course for undergraduate and postgraduate students. It covers level 1 of the this meditation program and the students can continue with their meditation afterwards upon their discretion. University students, who often have worries and insecurities about their futures, become free from such concerns as they learn the method of discarding.
Not only do they become free of stress but they confirm their true self. Therefore, it helps them to set the proper direction for their life. Meditation university students' camp guides them to lead a life full of wisdom and courage.
The students are especially cared for by experienced knowledgeable meditation instructors and open-mined volunteers who also attended the camp previously and completed the whole program. Even after completing the course in the camp, they continue their activities of subtracting the mind at this meditation club at their universities. Therefore, they receive ongoing guidance and support to become a healthy, righteous and successful member of society.
In addition, some universities, including Sungshin Women's Univ, Gangwon National Univ, and Dongshin Univ, have adopted this meditation as a general education subject. It is a very popular subject showing students' demand for emptying out their minds. When the subject is open for enrollment, it closes very quickly as the classes are filled to the maximum capacity. As students learn the method to become Truth and receive continuous guidance throughout the semester, they truly find the purpose of life and start to perceive their life to be meaningful. They would love to re-enroll in the subject in the following semester.